West Indies Cricket Umpires' Association. Est. 1962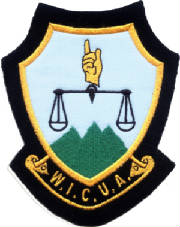 Welcome to the WICUA website.

We hope to provide all visitors with accurate, timely and complete information.


Keep up-to-date with what is happening with the WICUA by visiting our website


On this home page we'll introduce our organization and highlight important areas on our site.
July 15, 2015.
TO: ALL MEDIA HOUSES
SUBJECT: WEST INDIES CRICKET UMPIRES' ASSOCIATION 27TH BI-ENNIAL CONVENTION
The West Indies Cricket Umpires' Association (WICUA) will be holding its 27th Bi-ennial convention in New York City, USA from July 18 – 25, 2015. The convention brings together over one hundred and twenty delegates and observers from the ten affiliate countries (territories). The member countries are Jamaica, Barbados Guyana, Trinidad & Tobago, Leeward Islands, Windward Islands, Cayman Islands, Bermuda, Canada and the United States of America.
The convention is held every two years on a rotational basis. The last convention was held in Trinidad & Tobago in 2013.This is the second time that this convention will be held in the New York City, the last time being in 1999. Convention is always a welcome and exiting time for the umpires, as they get an opportunity to dialogue with each other, get to know fellow umpires from across the region and most importantly to discuss matters pertinent to cricket and cricket umpiring in the region and the world. It is a means by which ideas garnered from resolutions, discussions and other information is provided to the West Indies Cricket Board for action. The WICB plays an important role in these conventions as it was instrumental in the formation of the WICUA in 1962. It provides the WICUA with a major financial contribution to assist in the hosting of this major event. In fact at the last convention, the WICUA celebrated its 50th anniversary with a glittering presentation ceremony honoring prominent past and current members, its affiliate countries and the WICB.
The Convention kicks off its activities on Sunday with a Church Service at the Convention Centre – The Raddisson Hotel in Queens, New York, followed on Monday with the Flag Raising and Opening Ceremonies and then to the business at hand, the General Council Meeting, which deals with the minutes of the last convention, Reports and Election of Officers among other matters. The General Council meeting is followed by discussion in our business session, which will have discussions on several topics with presentations by groups etc. Between all the serious work sessions, there will be nightly social activities hosted by various groups and organizations, a cricket match played between the host country and the visiting umpires and the culmination of the week of activities with the President's Banquet and Award Ceremony to take place on Friday night.
The WICUA is currently led by President Mr. Cecil Fletcher of Jamaica; Mr. Billy Doctrove, executive vice president; Messrs. Fitzroy Hayles, Goaland Greaves, Clancy Mack, Patrick Grazette, area 1-4 vice presidents, Mr. Vivian Johnson, Hon. Secretary; Mr. Norman Malcolm, assistant Secretary/Treasurer and Mr. Clyde Cumberbatch, Chairman, Training and Examination Council.
Prepared by:
VIVIAN JOHNSON
HONORARY SECRETARY.
WICUA 5 YEAR STRATEGIC PLAN
DRAFT
Proposals being Promulgated for Further Discussions at convention 2015
Umpires Manager
Intention: To collaborate, the activities of the Regional Panel Umpires , working in partnership with the WICB.
Focus: Panel Umpires
Timing: To be effective by 2015
Fund Raising
Intention: To raise funds in order to better finance the activities of the Association.
Implementation: Formation of a vibrant committee with authority to articulate ways and means of driving the process.
Timing: To be effected by 2015
Fixed Convention Date
Intention: To have all the territories sensitized of the date of Convention, in order that each can make appropriate plans and decisions as they relate to attendance etc.
Timing: To be effected by 2015
Honorarium
Intention: To have a fixed sum of money budgeted for payment to the Secretary for work done as they relate to the activities of the association. This should be revised at every convention.
Timing: To be effected by 2015
Coordination of Convention Activities
Intention: To allow the Secretary or his/her nominee to travel 2 days before the date of Convention to the convention site to inspect the venue and with the local team ensure that all are in place for the occasion.
Timing: To be effected by 2015
Territorial Training
Intention: To see to the proper execution annually of high level umpires' training throughout the territories.
All members of the Training committee to meet annually to discuss programmes and their implementation in their particular jurisdiction.
Implementation: A committee to monitor and Report
Timing: to be effected by 2015
WICUA Exchange Program

Intention: To expose umpires to different culture.

To allow umpires to see themselves as a part of a wider WICUA society

To afford umpires the chance of officiating in different countries.

To have an exchange programme with different countries as an

away and return policy.

Implementation: A Committee to work out details and on approval to execute and Report

Timing: To be effected by 2015

The proposal is for WICUA to become financially independent in five years. To be able to finance and carry out programmes without resorting to WICB. The fund raising committee should be charged to attract sponsorship and put on large fund raising activities to achieve the targeted funds that would be earmarked. This financial independence would not preclude the WICB from continuing with its annual grant, convention grant and paying of airfares for examiners and executive for conventions. (2020)

The plan is for the WICUA Council to meet once between convention years over two days at a venue to be determined. Funding to be undertaken by WICUA and Territorial Umpiring Associations. (2016)

That the Training and Examination Committee move to standardize the local umpiring examination in each territory. This will ensure uniformity in the training programme in all territories in order that all umpires are entering the Association with the same degree of exposure and training. (2015)

The Area Vice Presidents should be mandated to produce half yearly reports to the President/Secretary on developments in their area. The reports to be circulated by the Secretary to the full Council. (2015)

With the plan for the attainment of financial independence, the proposal is to finance the exchange of at least two umpires to officiate in the domestic competition of another Territory on an annual basis for one month. The purpose should be for exposure and training with the future in mind. Umpires should not be members of the WICB panels and should have passed all the WICUA exams. (2019)

To mandate Vice Presidents to have more direct coordination of their areas. Vice Presidents should visit the countries under their jurisdiction from time to time; be involved in training programmes; must be knowledgeable about umpires' performance; and the establishment of close working relationship with each country. Funds from WICUA should be earmarked to offset 50 percent of airline costs; Vice Presidents to seek sponsorship to cover the other 50 percent while host country takes care of transportation accommodation and meals. (2017)

All local Umpiring Associations must work closely and in conjunction with their Territorial Boards to formulate plans and resolutions for the advancement of local umpiring. The aim is to prepare and focus the umpires for the international level. (2015)

That the WICUA representatives to the WICB continue to represent the Umpires best interest in realizing fees, contracts, continuous assessments, promotion , ensuring the fulfilling of quota requirements for matches and provide feedback on performance. (2015)

16. As it relates to new umpires,
While some of them are eager and qualified, most if not all of them need
some Man Management and Operational skills added to their delivery of their
duties.
For example.
(a). Pre-planning for the day ahead. Understanding the rules of the match,
environment, teams (any idiosyncrasies) , the condition of the pitch, early
arrival at the ground.
(b). Administration, be prepared to document in detail incidents in matches, so that they can give an accurate account should it be required.
(c). Man Management. Be prepared to deal and communicate with the players,
fellow umpires and match officials, in a professional manner at all times and
handle any situations that may occur
efficiently and with to train and remind the young umpires of these areas.

Vivian Johnson

Secretary, WICUA

April 2, 2015.
_________________________________________________________________________________________
December 31st 2014,
To: Mr. Vivian Johnson
Secretary WICUA
From: Mr. Clyde Cumberbatch
Chairman, Training & Examination Committee
Subject: 2014 Oral & Practical Examination Results
I enclose for your attention the 2014 Oral & Practical Examination held on November 23rd 2014 at the various Countries. This year, forty eight (48) candidates took the examination and 96% of the candidates were successful. These results are encouraging and illustrates that the profession is attracting persons who understand the spirit of the game cricket. As professionals we must stand for fairness, respect and integrity.
Congratulations to all successful candidates. To the 4% who were unsuccessful you must review the laws of the game and ask your trainers for further guidance and clarity on the laws. This year's highest mark of 96% was attained by VIJAYA P. MALLELA of the United States of America closely followed in second place was DERRYCK DAVIS from Barbados with 95%. You must keep revising the laws and performing your best on the field of play.
To the Training Committee members, WICUA Secretary and Assistant Secretary who participated in this exercise let me say thank you. It was another delighted year and I do look forward to the continued support from all members.
Regards,
Clyde Cumberbatch
Chairman, Training & Examination Committee
Season greetings to one and all.
By President Cecil Fletcher
Colleagues All
Our 26th Convention has come and gone. From reports it is justifiable to say it was a success. All that we had achieved was the consequence of the hard work put in by our constituents.
Our continued success will depend on how we proceed hereafter and I challenge us to do the best we can and to support whatever initiatives we put in place to enhance our image and existence.
It is an understatement to say that we need money to boltster the finances of the association as it is a given that it is so. Your help will be needed to ensure that whatever is to be channeled to the coffers of WICU be done as in doing just that we will grow financially.
2013-2015 should be an interesting period as the mandate of the convention is geared towards positive undertakings.
I beg of you to respond to emails promptly at all times particularly when asked for an input in given situations.
I beg of you to get your constituents to understand the role of WICUA and to submit to its dictates.
I beg of you to carry out the functions that the office you hold requires of you with professionalism, commitment and dedication.
The secretariat under the guidance of Vivian Johnson did a fantastic job and has been doing so ever since he took up the mantle of service. With his assistant and treasurer Norman Malcolm they both are key players in the overall scheme of things.
I welcome to the fold with sincerity Goland Greaves and our promoted colleague Billy Doctrove.
We have a great team and I look forward to great things for WICUA
Best wishes to all and may the good Lord Bless and Keep us.
Regards,
Cecil Fletcher
President
WICUA
__________________________________________________________________________